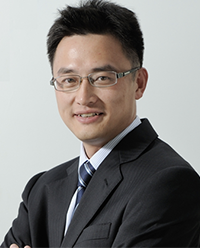 Jeff Zeng
Senior Staff Engineer
Alibaba Group
Deep Insight of End to End E-Commerce Business Management
Abstract: In the context of E-Commerce eco-system, there are hundreds of millions of consumers, thousands of businesses and shops, and hundreds of delivery people. Alibaba Group, as one of the main E-Commerce providers, cooperates with tens of thousands of software vendors to provide all necessary software services to support the business. With the booming of eco-business, more ecological roles in E-Commerce businesses emerge. For instance, Alibaba Group has expanded its business scale from Taobao Software to several business units, with 10000 plus technical staff. Large E-Commerce businesses such as Alibaba Group need to support a large number of applications and business modules, and cater for hundreds of business requirements and independent changes on a daily basis. As such, there are several changes: 1) we lack a requirement management mechanism from a full business chain perspective, resulting in low cooperation efficiency; 2) The business and the platform are not well separated, which makes it unable to support self-development of the business; 3) The business customization is performed from the system's perspective, instead of the full business chain's perspective, thus bringing much inconvenience to developers who need to understand hundreds of systems during one round of business customization; 4) there is a lack of cross-market, highly reusable and transplantable business assets.

In light of the above-mentioned challenges, we develop a product named Halo. The main ideas of Halo are as below:
1) Separation among businesses. Each business is assigned with a unique "identity mark", which is used for loading and executing the business customization according to its identity, grouping and routing the business sets based on their identities, monitoring and guaranteeing businesses with intended identities. This ensures that the change of a business will not affect another business.
2) Scenario-based business capability SDKs. Based on the E-Commerce eco-system of Alibaba Group, we extract several business capabilities, each of which is mapped with a business customization SDK from the full business chain's perspective. All developers need to do is to understand and apply these SDKs, which can be automatically deployed into the targeted physical applications.
3) Dynamic business deployment using containers. For large-scale distributed applications, the use of containers is able to realize the rapid, incremental and dynamic deployment and publishing of business customization packages.
4) Clear business definitions. Based on the separation of the management domain and execution domain, we can define and present the visualization of the businesses. Based on the same business execution framework, we can realize the dream of "define once, execute at all places", and make sure that the business semantics inside the full business chain are consistently understood by all the staff.
Based on those design ideas and decisions, we started developing Halo since 2015. Until now, Halo has been successfully applied in upgrading the systems of several core business platforms, including the trading platform, the commodity platform, the marketing platform and the fund platform. Compared to the old mechanism, the use of Halo significantly reduces the threshold required for developing the business customization, and increases development efficiency to a large extent. Meanwhile, with the scenario-based business capability SDKs, it is easier to achieve high reusability of business logics (e.g. pre-sale, e-certificate, virtual commodities, payment on arrival of goods, etc.) in a cross-market and cross-region manner.

Bio: Jeff Zeng is a senior staff engineer at Alibaba Group. He is now leading the core trade platform which is the foundation of Alibaba's key business. Jeff is also in charge of Alibaba financial platform and business innovation by applying block chain technology. Prior to this, he was a Global development Director of Small and Medium Enterprise at SAP. He has been working on global enterprise product development in the Internet industry for about 10 years. Jeff received his master degree from East China Normal University, and bachelor degree from Shanghai University.